Historic Preservation

Anasazi Chapter NSDAR is proud of the successful project that led to the restoration of the control tower for Thunderbird Field on the campus of the Thunderbird School of Global Management in Glendale. By helping to sponsor this project, our chapter enabled the college to obtain one of the first DAR Special Projects Grants.

Women in History recognized by Anasazi Chapter NSDAR include:

Mrs. Rose Mofford, Governor, 1988-1991
Mrs. Elaine Scruggs,

Mayor of the City of Glendale, 1993-2012

Mrs. Mary Kim Titla, l

ocal news anchorwoman and Native American spokesperson

Mrs. Betty Blake, first

graduate,

Women's Air Force Service Pilot (WASP), 1943, WWII veteran
Mrs. Molly Butler, pioneer and founder of Molly Butler Lodge in Greer, Arizona

Mary Colter, a female architect, whose designs include the Watchtower at the Grand Canyon and La Posada Hotel in Winslow, Arizona

Mrs. Virginia Dean Ballard, author and Arizona pioneer
Mrs. Virginia "Ginny" Davis, WWII veteran, serving in the Women's Army Corps (WAC)

---

Education

Anasazi Chapter NSDAR is a strong supporter of education efforts.

Financial, leadership, and membership support of Children of the American Revolution has been provided.
Junior American Citizens contest entries have produced state, division, and national level winners.
Hundreds of books, crafts, and project materials have been donated to Arizona Literacy and Learning Center by chapter members.
DAR Schools have been supported by donations of Campbell's labels, Box Tops for Education, and monetary support.
Local schools have been supported with donations of books, supplies, scholarships, and awards, including American History essay and DAR Good Citizens awards to nine schools in the Glendale Union High School District.
Anasazi Chapter NSDAR has presented medals to students from six Deer Valley and Glendale High School District schools. See our Scholarships page for more details.
The Anasazi Chapter NSDAR recognizes excellent teachers by awarding Outstanding Teacher of American History and Outstanding Special Education Teacher.
Donations have been made to support Chemawa Indian School.
Our chapter is proud to have had two members named Outstanding State Juniors.

---

Patriotism

Anasazi Chapter NSDAR provides a significant amount of support for our troops and our veterans, and actively participates in educating the public about the importance of patriotism.

Anasazi Chapter NSDAR is a Commemorative Partner with the United States of America Vietnam War Commemoration.
Members have attended patriotic and commemorative events throughout the state including Wreaths Across America, Veterans Day parades and events, and Independence Day activities.
Our chapter has enabled scholastic patriotic endeavors such as raising new American Flags at local schools.
Clothes, books, supplies, and time have been regularly donated to the Phoenix VA Medical Center, homeless veterans' shelters, and the Airmen's Attic at Luke Air Force Base. Women veterans have been supported by hosting an annual baby shower for the maternity program at the Phoenix VA Medical Center.
Chapter members have supported Honor Flight by sponsoring a World War II veteran.
Chapter members have volunteered at the National Memorial Cemetery of Arizona as National Memorial Ladies.
Anasazi Chapter NSDAR has supported the DAR Project Patriot through donations and card writing campaigns to military members.

Anasazi Chapter NSDAR has presented:

DAR Medal of Honor to U.S. Navy Lieutenant Andrew Baldwin, M.D.
Veteran Volunteer to Mr. Ed McIntyre.
Community Service Awards to Mrs. Viana Bruce, founder of Military Family Support Group in Phoenix, and

Kurt Warner,

former Arizona Cardinals quarterback.
Vietnam Veteran Commemorative certificates to Dr. John W. Schumacher, Chaplain United States Army, Retired Colonel, and Major Wendall Keays, United States Air Force, Retired.

---
The content contained herein does not necessarily represent the position of the NSDAR. Hyperlinks to other sites are not the responsibility of the NSDAR, the state organizations, or individual DAR chapters.
Header image courtesy of public domain, school photo courtesy of chapter member, logo images courtesy of named organizations.

Powered by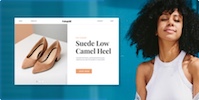 Create your own unique website with customizable templates.